Electronics production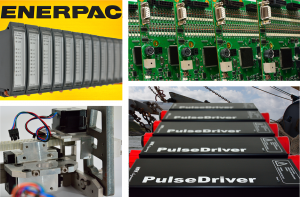 Brunelco started as an engineering company with a focus on the development of customer-specific electronics. However, our responsibility does not end when the design is ready. In order to know how the product behaves in practice, we like to remain involved in our creation. This enables us to guarantee quality, make improvements if necessary, look for alternative components if they are no longer available after a number of years, keep critical components in stock, etc. In short, we are also happy to carry out the electronics production for you.
This ensures you that the product you have delivered will still be available in 10 years' time, if we agree on this with you. You can then continue to concentrate on what you are good at: selling your product and providing support or additional services.
What is the advantage?
Monitoring delivery reliability of components (FOM)
If necessary, automatic design adjustment due to component changes.
Adjustments easier, our engineers know all the in's and out's of the operation.
Just in time programming (software always
Stock (possibility to place call-off orders)
Serial numbering and identification possibilities on product and packaging
Testing work
Return en repair service
We have short lines of communication and we monitor the entire process from intake to final inspection.  You can also make use of our return and repair service with which we have completely taken care of your electronics delivery.
.
Gerelateerde Projecten