Custom-made besturingen
Embedded system controllers are control components developed specifically for a particular application. As a result, the features are optimally suited to the application and the hardware can be fully integrated into your machine or device. In order to maximize usability, we try to develop a controller that is suitable for a complete product line, so that service and stock do not have to carry or store as many different parts as possible.
Advantages of a custom-made embedded controller:
more compact design
design adapted to your application
less installation time
less risk of wiring errors
all in one solution
product protection
optimal energy use
solution optimized for your conditions of use
you only need to keep 1 component in stock
guaranteed deliverability for many years
service friendly
customer retention
To ensure that you always have the right solution in your hands, we go through a fixed development process together:

Machine safety
We have been advising our customers on machine safety for many years with knowledge of European Directives. For example, we have extensive experience in developing controls according to the standards for industrial safety control EN_ISO 13849 – with its Performance Level (PL) – and EN_IEC 62061 – with its Safety Integrity Level (SIL). These standards describe methodologies for failure probability calculations and risk analyses, which we take into account when designing a machine or industrial plant.
Reliability
Standard EN_IEC 62061(SIL) imposes requirements on the system behaviour of the security, the reliability of the electronic components and the design of the software. This standard makes it possible to assign a number to each safety function in the machine control system, the Safety Integrity Level. When, after a risk analysis, we have determined the desired safety level together with you, we naturally select the components that can guarantee the desired safety level.
EMC pre-compliance
In addition, EMC problems often cause malfunctions in control systems. These problems are often difficult to identify and are often given too little attention. The consequences vary from small-scale strikes to fatal industrial accidents. Thanks to our specialist electronics knowledge, we can exclude EMC problems. We only combine the right components and we have a test cellar where we regularly perform EMC pre-compliance tests.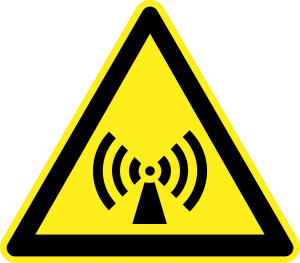 Co-development
We have been developing together with our client (co-development) for years. For us it is obvious that we think along about the entire business case. We are enthusiastic about developments in the field of electronics for our customers. This allows us to relieve you of your worries and to use our knowledge and experience to bring your control system to a higher and safer level.
Produce and deliver
In addition to developing a custom-made controller for your machine or device, we can also facilitate production. We have a fully equipped production environment. This ensures that we can work efficiently with a high level of reliability. We are also very flexible because we can coordinate both the development and production process.
Curious about the possibilities?
Some examples of controllers we have developed…
Heavy lifting controllers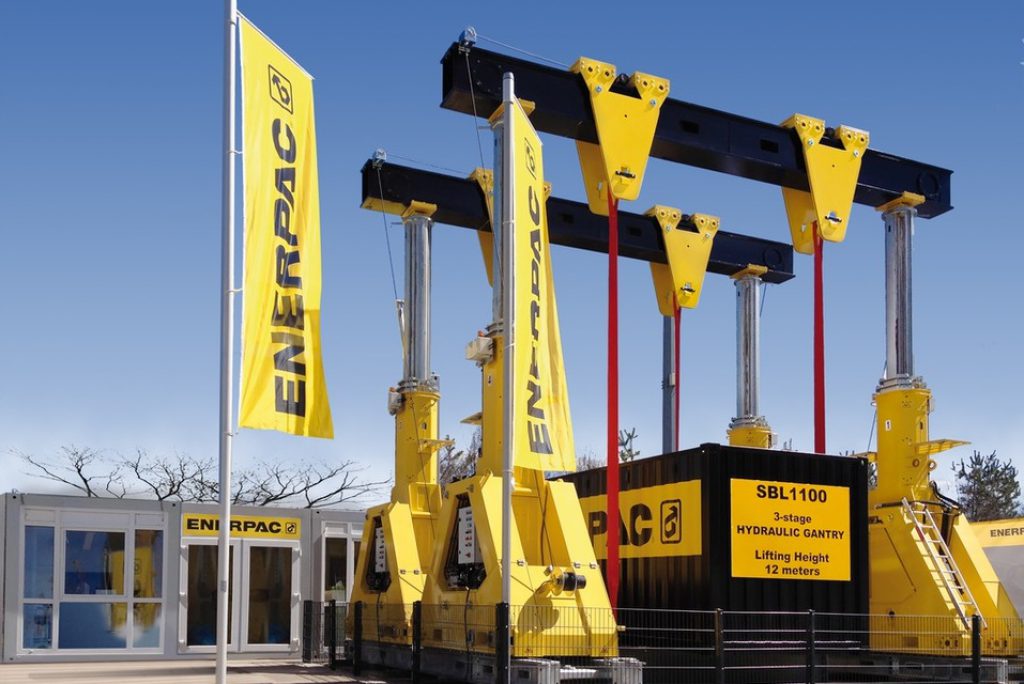 Our customer Enerpac, internationally active and specialist in heavy lifting applications, has been using Brunelco embedded controllers for the control of hydraulic cylinders for almost 20 years.
Embedded system controllers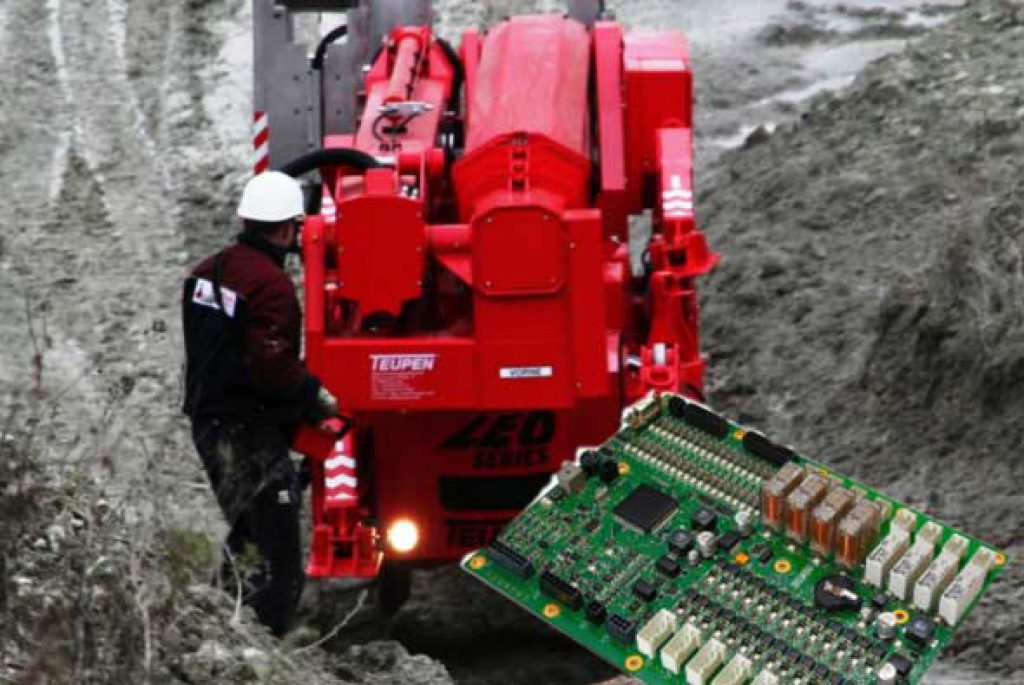 For Teupen, we developed a controller aerial work platforms. The control unit operates with the utmost reliability as there is a serious risk of injury if components do not function properly.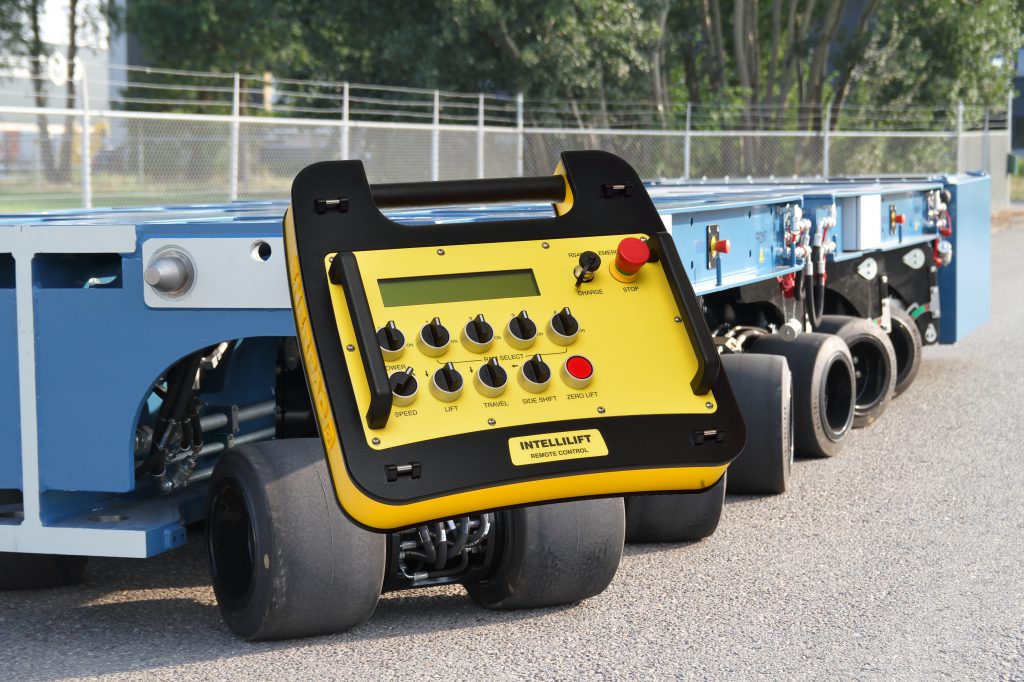 We have also developed our own control system under the name 'Proxo'. This universal remote control is designed for industrial environments where reliable connections are necessary.
Here is a lifelike example of a project in which a control system developed partly by Brunelco is applied in practice. The installation of the New Safe Confinement (NSC) over reactor 4 in Chernobyl. Safety and simultaneity were very important aspects in the development of this controller.
Expertise areas:
Wireless connections
Fieldbus systems
Distributed IO