Internet of things
Internet of Things is no longer a technological Utopia. Although the refrigerator which itself reports that the milk has run out is still a somewhat exotic solution, equipment, machines and buildings are increasingly being equipped with Internet of Things technology. From a link between security cameras, a malfunction on a machine that is reported directly to the maintenance engineer, to measuring equipment along national roads; IoT can now be found everywhere.
APPLICATIONS
The term Internet of Things (IoT) is used for all kinds of equipment that can be linked to the Internet, in order to make data available from all kinds of sources. Smart software combines data from different sources to create information from it.
Machine-to-Machine (M2M) communication enables information flows between machines. These systems work by applying sensors to collect information such as geographical positioning, temperature, vibrations or the amount of pressure. Collecting this information enables companies to make more intelligent decisions. It also makes it possible to read out the equipment remotely. As a result, possible malfunctions can be detected and prevented at an early stage.
Brunelco develops products that collect information and transmit this information to the internet. These applications are often battery-powered so that extremely low energy consumption is required. The type of information is very diverse: from availability of bicycle parking spaces to fine dust concentrations in the air. The need for information is diverse, but the common factor is "low power" and connection to the internet.
EXPERTS IN IOT
For each issue the most suitable technique (Lora, Zigbee, NbIoT, 4G/5G etc.) and required infrastructure are considered. Of course, these products must also be made suitable for the environment in which they are used (temperature, humidity, etc.). Thanks to our many years of experience, we can quickly give you the right advice and, if necessary, realise the solution. All you have to do is market it!
The expectation is that in the near future more and more equipment will be connected to the internet. This means that more attention also needs to be paid to security (hackers?), privacy and standardization. Standardization can prevent devices from disrupting each other's communication. Standardization also makes it easier to share information with different parties.
WHERE ARE WE NOW
Brunelco is also thinking intensively about the many possibilities and applications of the Internet of Things, in which wireless communication will play an increasingly important role.
Curious about the possibilities?
Some examples of IoT solutions: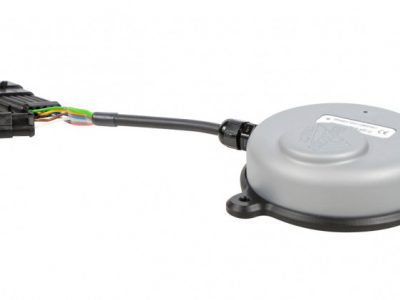 After the positive outcome of an earlier development, it was obvious to do the development of the X-Trace at Brunelco as well. X-Trace uses GPS positioning technology. This means that a position can also be determined in buildings and shielded areas. Read more >>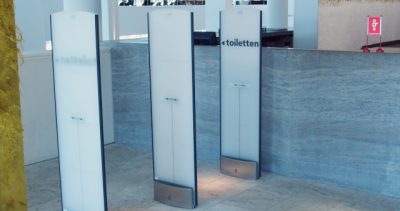 For Nedap, our customer who is internationally active in, among other things, recognition systems, a signalling system has been developed that uses infrared technology to detect incoming customers in retail businesses. Read more >>