Quickscan

Product idea or product improvement?
You and your team have an idea for a new product, or you see grease possibilities of your current product. By adding electronics, many products, services and processes can be made smarter and more efficient. However, you do not want to take unnecessary risks in a market in which you are successful, which is why you are looking for a suitable partner. We at Brunelco are experts in electronic innovations and we know how to give your product a head start in your market.
Do the Brunelco QuickScan!
We will have a morning or afternoon session with you and a multidisciplinary of Brunelco, without any obligation. During this session we will analyse your problem in detail. Then we will present one or more solutions to your question. The QuickScan will give a clear picture of the viability of your product or idea.
ADVANTAGES OF THE QUICK SCAN
Brunelco thinks along about the entire business case
Brunelco is happy to develop together with you
You are a specialist in your field, we are a specialist in our field
We have extensive experience with safety and regulations
YOU DO DEVELOPMENT TOGETHER
Co-development is the name for collaborative development. This is how we have been doing it for years. For us it is obvious that we think along about the entire business case. We are enthusiastic about developments in the field of electronics for our customers. This allows us to take your worries off your hands and use our knowledge and experience to bring your product to a higher level!
OUR ENGINEERS ARE HAPPY TO THINK ALONG WITH YOU!
Submit your question to the Brunelco engineers during a QuickScan. We are happy to meet the challenges of an electronics solution tailored to your needs. We are familiar with the applicable standards and regulations and can give you extensive advice on these. For a QuickScan you can go to our office in Haaksbergen or Utrecht. Fill in the form above to register for the QuickScan!
OUR ENGINEERS LIKE TO THINK ALONG WITH YOU!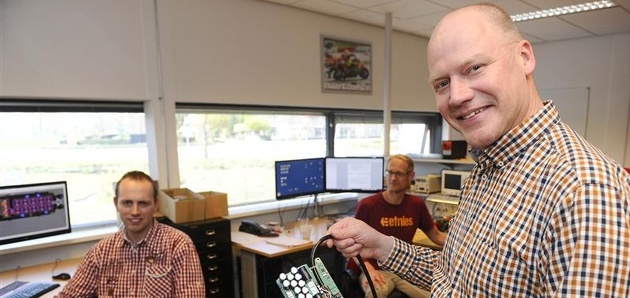 REQUEST THE QUICK SCAN NOW!
Do you have any further questions about the Brunelco QuickScan? Please feel free to contact us or fill in the contact form.
Or call +31 (0) 53 57 3 11 00 and ask for Monique Brunnekreeft.
You can also register by sending your question to  info@brunelco.nl