Universal Mobile Telecommunications System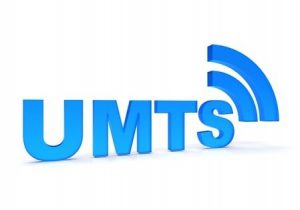 UMTS or Universal Mobile Telecommunications System is seen as the successor to GSM/GPRS (General Packet Radio Services) and, like its predecessors, offers both circuit-switched and packet-switched communication services.
UMTS was initially deployed in the frequency band between 2.0-2.15 GHz, but in order to speed up the roll-out, Europe decided in July 2009 that the 900Mhz and 1800Mhz bands (previously reserved exclusively for GSM) could also be used. In Belgium, this has been allowed since 2008.
Moreover, GSM is the abbreviation for Global System for Mobile Communications, before that it was the Groupe Spéciale Mobile. GSM is considered as the second generation of mobile telephony (2G) and as the predecessor of UMTS.
The main advantages of this decision are a better coverage and a cost saving for the providers who have to place fewer masts as a result. UMTS is also referred to as third generation (3G) mobile communications and is nothing more than a system of agreements between operators of different mobile networks. UMTS offers a higher connection speed compared to other mobile systems.
By way of comparison:
2G GSM : 9.6 Kb/s or multiples thereof with HSCSD
2.5G GPRS : 52 Kb/s With as possible extension EDGE 128 Kb/s
3G UMTS : 384 Kb/s (Maximum 2Mb through an application)
3.5G HSDPA : Up to 14Mbps
4G LTE :Up to 100Mbps
Naturally, UMTS also has many other multimedia applications due to its high speed. Like GPRS and the intermediate form EDGE, UMTS is a packet-switched technique and therefore lends itself perfectly to always-on use. In other words: thanks to UMTS you have access to the desired information anytime, anywhere.
Gerelateerde Projecten