Bentrons Flexible irrigation computer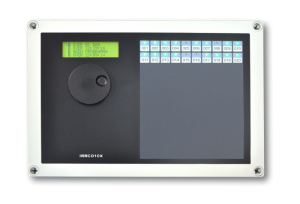 Our client:
As a specialist in the field of garden watering and irrigation, Bentrons has been selling irrigation computers for the professional market. Gardeners, growers and horticulturists have been using the Bentrons irrigation computers in their projects for many years.
Problem definition:
Bentrons product portfolio consisted of a large number of different irrigation computers, all covering a certain part of the market segment. This had a number of disadvantages:
High stock and logistics costs due to the many different types of computers and related items;
Little flexibility and growth possibilities in the solutions offered by the old irrigation computers;
The relatively high cost price of the products meant that they were only applicable and accessible to the professional market.
Brunelco was asked to develop a new irrigation computer to overcome these disadvantages.
The solution:
Together with the knowledge and experience that Bentrons has gained from previous irrigation computers, Brunelco contributed its knowledge and developed two highly flexible irrigation computers.
The IRRCO10X is an irrigation computer that can easily replace all old types of irrigation computers due to its modular structure. As a result, a suitable solution is now available for every issue in the field of automatic irrigation, garden watering and rain machines for the professional customers of Refraco!
In addition to the IRRCO10X, a simple version has also been developed especially for the private market. The IRCCO11 makes automated irrigation of private gardens accessible now! At low purchase and installation costs, an irrigation system equipped with the IRCCO11 prevents damage caused by dehydration of plants and trees during absence.
Product characteristics:
The IRRCO10X and IRCCO11 have become unique products, tailored to the needs of Bentrons and its customers.
Characteristics IRRCO10X:
The IRRCO10X is a scalable solution for the automated control of valves, pumps and taps in (garden) watering (irrigation) systems. The most important properties are:
Control of up to 100 valves, pumps and alarm outputs;
Division into 4 zones;
Up to 9 irrigation clocks;
Dosage on time or volume;
External inputs for start, stop, pause or volume measurement;
Leak detection and alarm;
Simple and intuitive operation by means of just one rotary – push button and a backlit LCD display;
Modular structure that allows a cost-efficient custom solution;
Very easy to install;
Expandable with a switching module that makes it possible to operate each valve or faucet individually and to read out the current status at a glance;
Intended for the (semi) professional user.
Characteristics IRRCO11:
Optimal design for smaller installations and for the private user. The most important features are:
Control of up to 11 valves and 1 pump;
Simple and intuitive operation by means of just one turn – push button and a backlit LCD display;
Very easy to install;
Attractively priced!
More information about the Bentrons irrigation computers can be found on the Bentrons internetsite.
Do you want to know what Brunelco can do for you as a developer of complex electronics and software? Challenge us! Let us, together with you, look at your electronics or software issue and Brunelco will come up with a solution. Contact us or fill in the contact form!